In an effort to encourage more pedestrian traffic, increase visibility and attract new library users, the Erie County Public Library and the Borough of Edinboro propose to partner in the development of a combined library and community center – The Edinboro Town Square. This catalyst anchor project will attract people downtown, creating a flow of year-round activity and visitation between Erie Street, Mill Street, and Nature's Outlet Park.
Edinboro Town Square will create opportunities for connecting people to information and connecting people to people! With a public library, a cafe, flexible space that can be responsive to demand for classes, meetings, and events – this project will be an anchor for engagement and inspiration in Downtown Edinboro, attracting resident and visitor foot traffic, new businesses, and continued public investment.
The Town Square Project will create a meaningful and welcoming entrance to Edinboro's downtown. It will be a destination amenity, attracting visitors of all ages through all hours of the day and evening.  Situated at the critical intersection of Meadville, Erie, Chestnut, Short, and Waterford Streets, this two-story, 4,000 – 6,000 square foot project will capture day-to-day resident through-traffic as well as intentional visitors.
Proposed concepts for this project include: 
Erie County Public Library
The Tartan Cafe (placeholder name)
Flex Space (Adaptable space for learning, meetings, and events)
Makerspace (workspace for turning knowledge into action)
Learning Kitchen
Outdoor Courtyard
Splash Pad
Ice Rink
It's fun to play the "I say, you say" game with people of different age groups. You know the game where you're looking for the first thing that comes to mind when prompted with a word or idea. For example, I say "library" and you say……quiet? Solitary? Books? How about lively? Collaborative? Digital? Libraries become a different kind of place when they're designed around open, flexible spaces that invite collaboration and participation. This is the inherent value in the proposed concepts for Town Square. A library that opens Edinboro up to the world and open spaces that invite the world into Edinboro.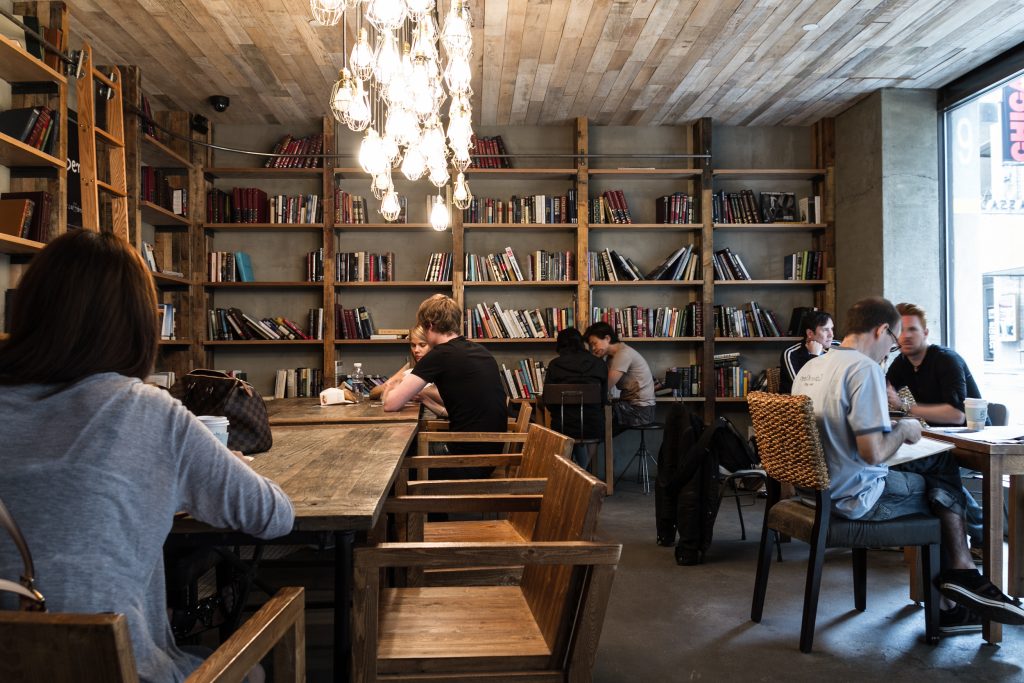 We can all agree that libraries are a great place to get some focused work done – they're quiet, they're connected, and they've got resource materials at the ready. We can probably also agree that coffee shops are fun places to get work done. They're quiet in a social way, they're connected, and they have food and coffee and things that make us feel really comfortable. So…let's combine them! Adding a cafe or coffee shop to the public library is a surefire way to create a stronghold in the community, offering a combination of qualities and characteristics that people value and appreciate. It's also a great complementary relationship for the operators of both entities! Library/community center programming will attract a stream of patrons to the facility who are likely to pop in the shop, and the shop is likely to create incentives that attract patrons who might stick around for fun and events at the center!  This article from the Public Library Association offers some great background on how this model is good for business.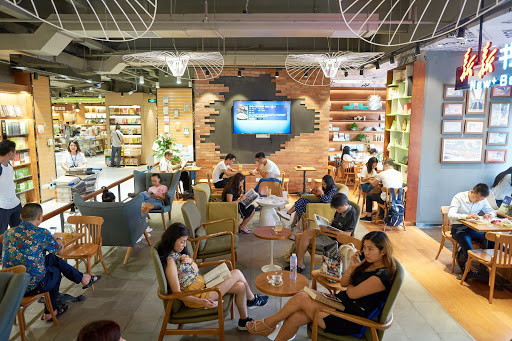 Flexible open floor plans create space that can be opened wide to host large events, narrowed down to create intimate learning spaces, opened up a little more to host larger meetings – adaptability is a critical component of resilience and is a valuable asset in the planning of our built environment. Utilizing moveable wall systems (they've come a long way) is an affordable way to ensure that the space you design today can adapt to your needs every day.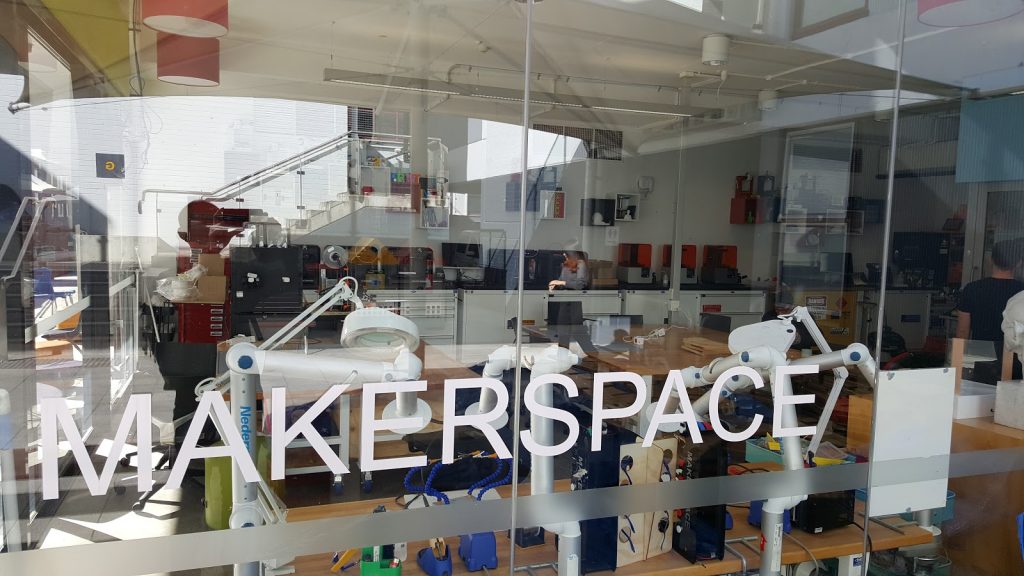 A makerspace is a collaborative space for learning and creating. They can be structured by type, such as spaces for digital media, art, 3D printing, or carpentry, or they can be themed and ever-changing, responsive to the needs and interests of programs and organizations in the community.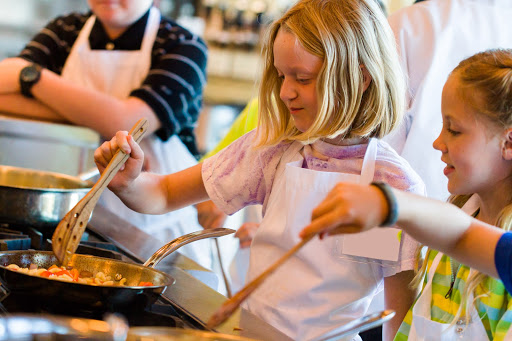 The spirit and intention of the Town Square project can continue through the inclusion of a learning kitchen. Cooking classes for kids (and adults), food safety certifications with the health department, skills-based training with Edinboro Market – programs like these can be offered through the Town Square learning kitchen. Another way this space can be utilized (and generate revenue for the project) is to serve as a catering kitchen for meetings and events. Catering kitchens are used as prep or staging areas when prepared items are brought, but can also be leased by restaurants, chefs, or food entrepreneurs providing on-site catering.
The magic and engagement of what's happening inside of Town Square will be matched by what's happening outside. A large courtyard could simply offer green space and benches, but it could also invite people in. With year-round attractions, the Town Square Courtyard could quickly become the place for things to happen. Ball drop for the New Year? Town Square. Giant snow sculpture competition? Town Square! Brown Bag Quartet Concert? Yep. Town Square. Beyond the weekly or monthly pop-up fun that might show up in the Courtyard, the landscape design could include some more permanent features. A Centerpiece that responds to the seasons – splash pad in the spring and summer, synthetic ice rink in the fall and winter – creates a social gathering space and consistent complement to any other activities scheduled throughout the year.
Town Square is imagined with dual entrances, creating a warm welcome from both Erie and Mill Streets, while increasing access to all experiences in downtown.  The Erie Street entrance will create an open invitation to passersby along one of Edinboro's busier streets, while the Mill Street entrance will create a direct connection with Nature's Park Outlet.
It is recommended that traffic patterns be revisited in this area.  Ideas for consideration include:
Using Short Street as a modest parking lot, closing the vehicular connection to Mill Street
Closing Mill Street to vehicular traffic and creating a pedestrian mall (this concept can be tested during events using barricades, or, to test over a longer period of time, removable stanchions could be used).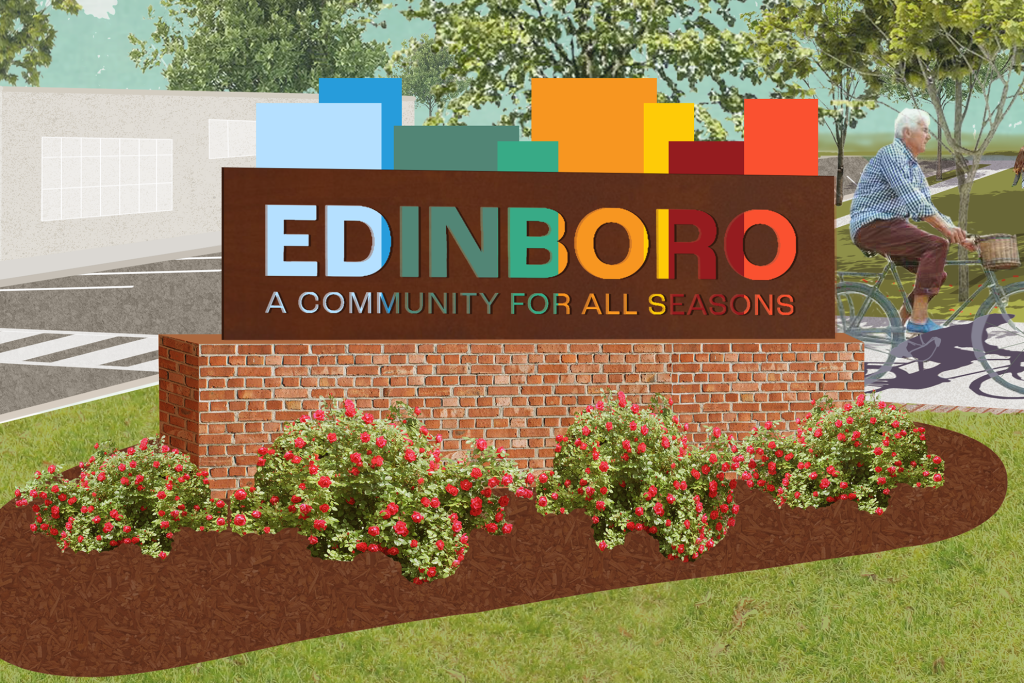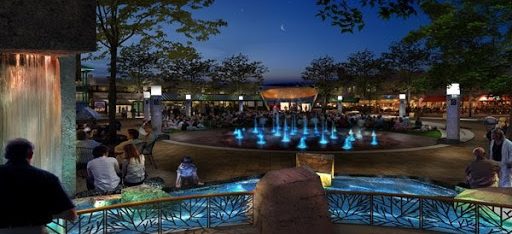 "Rapid City SD's Main Street Square (Evening Concert Rendering)" by JoeInSouthernCA is licensed under CC BY-ND 2.0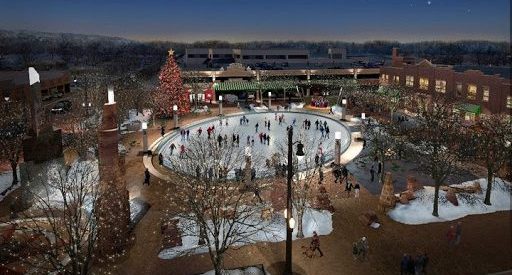 "Rapid City SD's Main Street Square (Winter Rendering)" by JoeInSouthernCA is licensed under CC BY-ND 2.0
This program provides affordable funding to develop essential community facilities in rural areas. An essential community facility is defined as a facility that provides an essential service to the local community for the orderly development of the community in a primarily rural area.
Click here to learn more.